weather : nice !!! hehehe ...woke up early today ...
new semester just started yay!!! feeling excited to meet all my friends
. for this semester and onwards i'll be staying outside the campus area... haissh that college thing really makes my head ache .. don't wanna think bout it anymore...anyway take it as a new experience ...okay let's get started for real ... new semester means new subject ahead of me with new knowledge and test also ...book book book

... yes i love to read!! *being sarcastic here* ... this sem i'll try my best and push my self to my limits... like my hubby said
work to your most ability and rest fully to it
hehehe thanks darling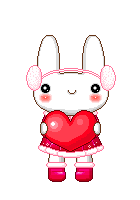 ..... last week been a busy week for me ...need to settle my new house thing ...went to buy all the necessary things ...tired... i bought book rack, study table and lots more...i'm renting a room with my friend ; ina

. all of our stuffs are same ...from the rack till our bicycle...hehehe...for me .. i love this house hehehe...quite good ...
SJ's new song - acha finally released last night !!!! i like it so muchhhhhhie

.. guys go spend some times on their new songs!! sure u won't regret it!!
ok...till here ...must get ready for my class soon ...thanks for reading this !!
anyeong!!!
p/s: currently addicted to super junior - white christmas!!!! 5th jib hwaiting !!!