today weather : sooo HOT!!!!
hi , apa khabar, anyong hasaeyo , ahlan wasahlan , etc ....
sorry for not updating my blog for a quite long time. how's life? hoping to hear all the good news from you guys :)

today i went to a wedding ceremony held by my housemate family. it took us almost 3 hours to reach there quite far yet a new experience for me and i lovin' it!
this semester ... ermmmm for me quite interesting, filled with scent of love
and happiness around. assignment , test and projects here and there ... busy *lie!!* . this semester my daily life routine changed a bit. good girl gone bad. hehehehhehe
speaking of my new housemate, they really like cats. there are almost 7 of them!!! at first i am not so fond of them (the cats) but later i'm getting used to them. they are pretty cute though. *cute like me* . for me i never once regretting my decision to stay outside the campus area since it is a joy- fun filled new experience. i don't have to worry about the college activities hahahahahha that's the charm of staying outside the campus ....
next ; love. this semester i learnt about feelings.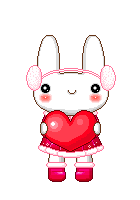 yes i'm cold hearted person. i hardly open my heart to someone. there are many things to concern in relationship matter. understanding, sacrifiyng and forgiving all those are important in a relationship. but sincerely lately i feels like my heart will burst out if i met this person. his presence really makes me smile. is this love? will he ever love me back?
i am afraid to tell him my feelings as i know i am not at the same level with him. he is far far far more handsome than hyun bin hehehehe ... having heard about he admires one of my senior .... dunno what to say since i know who am i .....not compatible with him .. he may not even have a glance at me. ahhhhh love ...again i hate love disease ..
will this heart beating for someone special?
anyeong !!!
currently addicted to T-ara ; cry cry hehehehe cha seung won so hawt!!!
p/s: suju is coming to malaysia this saturday T_T huhu once again, cannot go ~~