weather : it's been raining for two days .... home alone
hi guys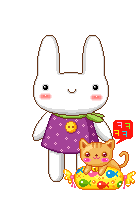 .... new post here hehehe
final exam is coming
like and super duper like!!!!! as usual it's not going to be a study the way it's supposed to but it's gonna be K-drama week hehehehe ... yeah this is the only time that we usually had to finish all the soap opera and later at the end of the week it gonna be like this:
burning the midnight oil.... and it is applied to me for 4 study weeks that i had before....
still fresh in my mind during my 3rd semester study week, i watched autumn concerto drama ... it is a taiwan drama. i love it so much .. it carries a lot of messages for us to learn about family and trust. though the storyline at the beginning is quite slow but i do love it. the actor and actress succeed in portraying their respective characters. i love vanness wu
... love the scenery.. the last sem study week i watched that drama too. it's inspired me a lot that's all i can say bout this drama... it seems that i'm doing a reviews on this drama but yeah i do learnt about this 2 weeks ago...
back to 2 weeks ago.. it was the busy time i ever had. 2 big project to be done in 2 weeks time ... my highway project and reinforced concrete project. 2 weeks in a row i slept almost at 3a.m everynight... now i can see dark circles and eye bags around my eyes
.... what to do !!!
speaking of welcoming new family... one of the cat in my house , comot gave birth to 4 kittens hehehehehe ker ai ooooo .... feels so excited as i watched how she delivers the babies. she is so calm. i am planning to have one of it and named it as heebum but all of them had died and last one to die is my cat, heebum.... i feel so sad though i thought that my cat gonna be the last survivor huhu ...but i know everytime when there is someone we loved go far away from us, Allah will replaced it back to us with something that is more suitable for us cuz He knows the best for everythings that He had created included me. proud to be muslim!!!
marriage
last week my ex-housemate got married. diya, congrats to you...hope you will have a great life ahead!!! have more babies soon hehehe ... may Allah blessed your marriage life.
okay, when will i get married? if gonna marry someday i want it to be this way
TEEHEE
currently addicted to IU - you & i hehehee ...nice song indeed ....
anyeong!!!
p/s : GDA awards is reaching its' date! SUPER JUNIOR must win!!!!